Yamaha Motor Manufacturing Corporation of America provides more than just jobs to our over 2000 employees. We create career paths. Our team has the opportunity to go from assemblers to utilities to leads to supervisors to managers, and to get their education in the process.
START YOUR CAREER HERE
Most of our new hires come through contract work with one of our partners
INTERESTED IN JOINING OUR TEAM?
Engineers, welders, maintenance techs, and office-based professionals are often hired directly by our Yamaha HR team.
Why Work at Yamaha?
We offer competitive wages and amazing benefits including:
Healthcare, Vision, Dental
401K with a company match, and profit sharing
Discounts on our products including those offered by our sister companies.
Tuition Reimbursement
Regular Company-wide Bonuses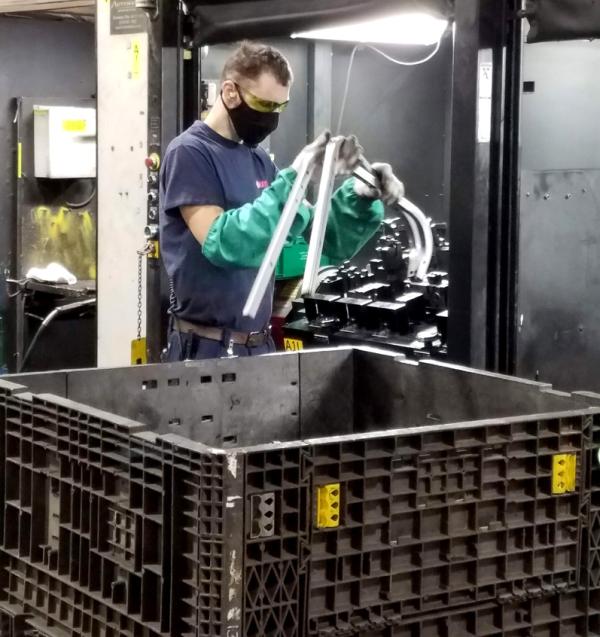 An Opportunity to Shine
Recent donations have been given to organizations like Ruth Hill Elementary's Camp Invention. Our giving allowed dozens of children to attend Winter and Summer camp, and 30 of the company's employees donated time and skills to help with hands-on learning in the camp classrooms.
Yamaha's Manufacturing Engineering Department played a key role in making the partnership happen. Max Sewell, one of Yamaha's team members who volunteered with the initiative said," It Didn't take long to see the "Oh wow!" moments with this group of students. From day one we felt that the group wanted to be challenged. It didn't matter whether the results of their experiments exceeded or didn't quite meet their expectations, they were already looking for ways to improve them. It is encouraging to see so many enthusiastic students with their teachers learning the basics of engineering and invention."