Yamaha Motor Manufacturing Corporation of America provides more than just jobs to our over 2000 employees. We create career paths. Our team has the opportunity to go from assemblers to utilities to leads to supervisors to managers, and to get their education in the process.
START YOUR CAREER HERE
Most of our new hires come through contract work with one of our partners
INTERNAL OPPORTUNITIES
Current Yamaha team members can explore existing internal job postings.
INTERESTED IN JOINING OUR TEAM?
Engineers, welders, maintenance techs, and office-based professionals are often hired directly by our Yamaha HR team.
Why Work at Yamaha?
We offer competitive wages and amazing benefits including:
Healthcare, Vision, Dental
401K with a company match, and profit sharing
Discounts on our products including those offered by our sister companies.
Tuition Reimbursement
Regular Company-wide Bonuses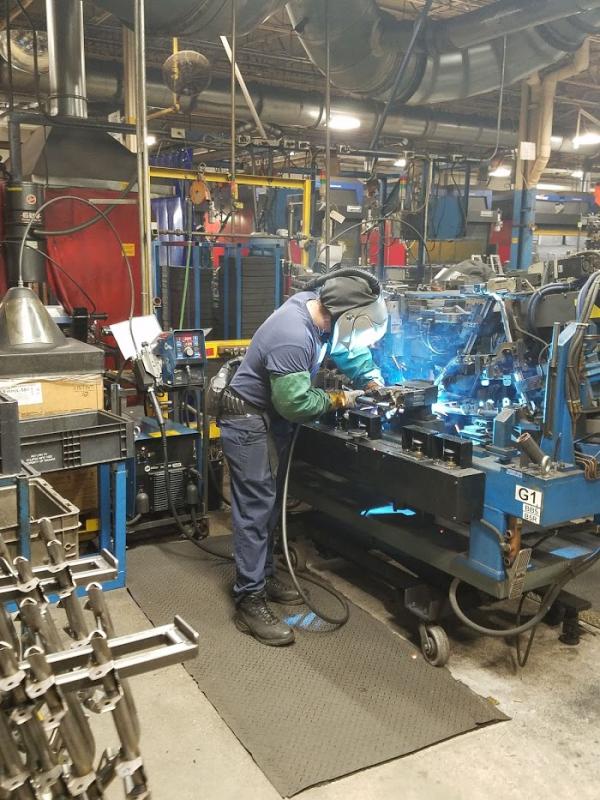 An Opportunity to Shine
Our team appreciates the chance we give them to shine in their roles—through great training, leadership opportunity and a well-defined and supportive, fully functional, management structure. This means that our employees stay with us long-term. In fact 25% of our team has been with us for over 10 years. That's more than just 40 hours a week, that's deep working relationships that make a person energized to come to work.
Our employees also often comment on how cool it is to work on the very latest recreational vehicles. Yamaha WaveRunners, Side by Sides, ATVs and golf cars make people have a lifetime of memorable and exciting experiences. And our team gets to create and assemble that happiness for the entire world. That creates a deep pride and connection to our products and our company.
For the past several years we have been constantly hiring. Why? Because demand for our products has stayed so strong that we increased our entire workforce by over 500 just in the last year. Across our 280 acre campus we are expanding our footprint and investing in all of our key functions in the next three years. Our team will need to expand to support this growth. We have provided our team with stable, productive employment for 30 years and we look towards a bright future. We hope you will consider one of our opportunities to work at Yamaha.