Our History in Newnan
Yamaha Motor Manufacturing Corporation of America (YMMC) was formed in 1986 and started manufacturing units in 1988. With 6 plants in Newnan, Georgia YMMC assembles Golf cars, ATVs, WaveRunners and Recreational Off-road Vehicles (ROVs).
Golf cars were the first Yamaha vehicle assembled at YMMC in June of 1988. By January of the following year, WaveRunners were added. April of 1998, ATVs went into production, and in September 2002 ROVs began assembly.
Yamaha has been ISO 9001 and 14001 certified since February 2001. The YMMC plant has one numerous awards and certifications including: Customs-Trade Partnership Against Terrorism Certification, Blue Ribbon Industrial Partner Award, Georgia State Natural Leadership Award – Continual Environmental Improvement, and the Coweta Water Authority Plant of the Year.
YMMC manufactured its 4 millionth unit in August of 2021. Every WaveRunner, Golf Car and side-by-side ROV that Yamaha markets is manufactured in Newnan, Georgia. Most of the world's Yamaha ATVs are also assembled in Newnan.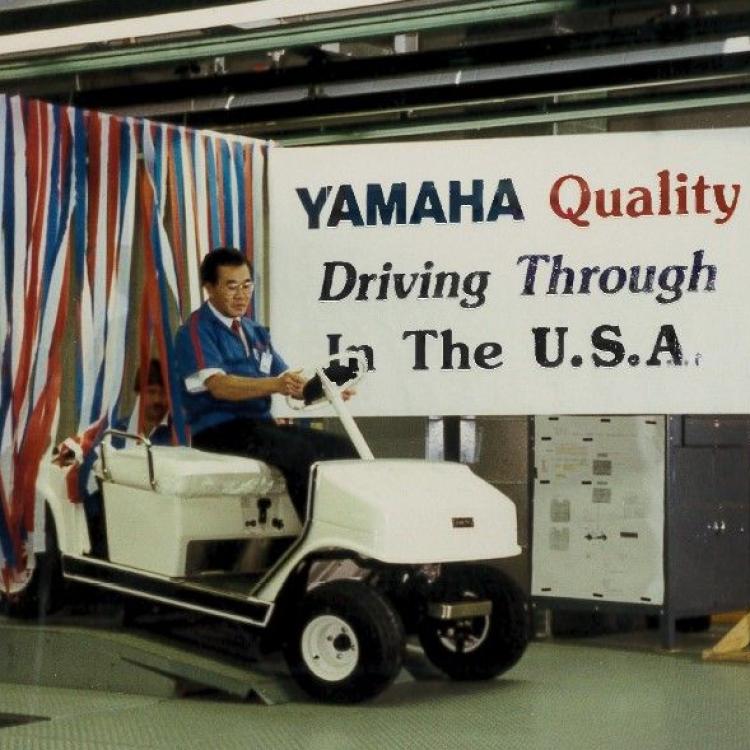 Our Expansion
In 2022, Yamaha broke ground on its SMART Warehouse, an innovative fully-automated warehouse that will be the first of its kind across the entire Yamaha family of companies. SMART is an acronym for Sequenced Materials And Reduced Transportation. When finished, the SMART Warehouse will increase productivity for the Yamaha team so much that delivery times of our products will reduce by 50%. The SMART Warehouse is scheduled to be complete in 2024.
Yamaha Motor Manufacturing Corporation takes pride in our commitment to sustainability, especially through our company-wide recycling. Our recycling revenue funds our community giving, including an extensive scholarship program for the children of our employees.
Our YMMC employees are proud of the work that they do to assemble the vehicles sold worldwide. The enviable worldwide reputation that Yamaha has earned is a result of the quality, reliability and performance built into each of its products. These values are a long-established tradition and are a direct result of the dedication and skill of Yamaha's employees.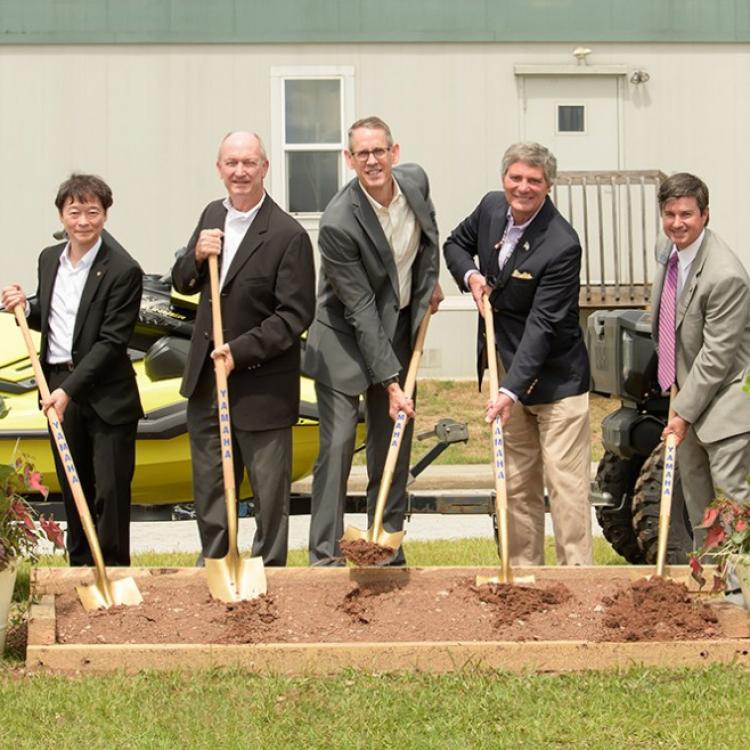 Our Parent Company
Yamaha was founded in 1887 by Torakusu Yamaha who began by building reed organs of the highest quality, and over the years extended that expertise to pianos and other musical instruments. This company, which is now known in Japan as Yamaha Corporation, currently manufactures pianos, electronic organs, keyboards, band instruments, audio components, tennis rackets and archery products in the United States.
In 1955, Yamaha Corporation formed Yamaha Motor Co., Ltd. (YMC) for the purpose of manufacturing motorcycles. Their first model was powered by a simple two-stroke engine and was designated the YA-1. In the years that followed, YMC devoted considerable energy and resources to the advancement of gasoline engine technology.
1955 YA-1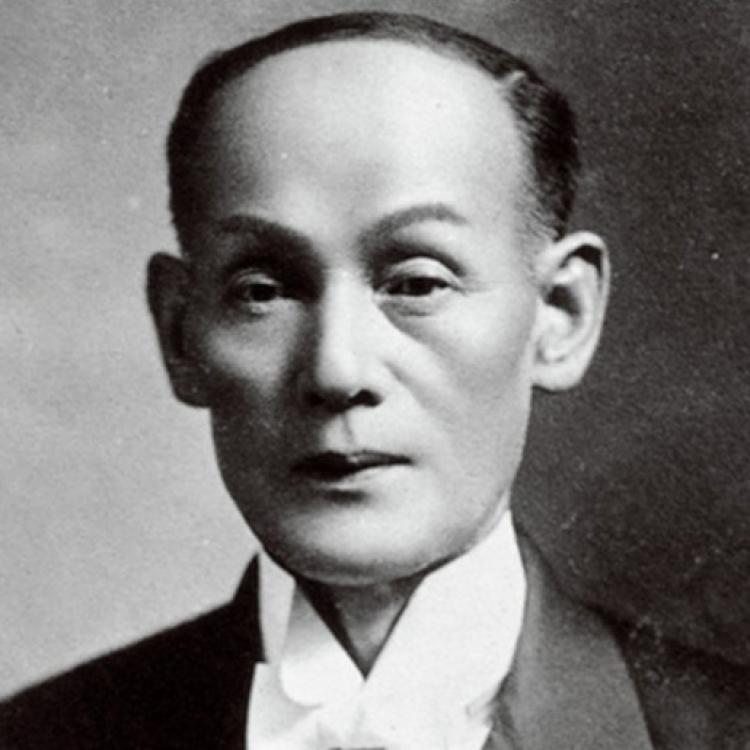 Our Developments
Those efforts were so successful that today YMC is recognized as a world leader in the design and manufacture of gasoline engines. YMC was heavily involved in the manufacture of state-of-the-art high performance engines for the Ford Taurus SHO, as well as the Toyota 2000GT, Celica, Supra and Camry models.
However, YMC is best known for it's motorcycles and Yamaha engines that power the many other products it developed. Along with the development of it's engine capability YMC also developed an expertise in fiberglass reinforced plastic (FRP). This was a forerunner of more advanced plastics material technology currently used in many of its products, including our golf cars and water vehicles. YMC engines are proudly assembled into every one of YMMC's recreational vehicles assembled in Newnan, Georgia.