safety and its environmental impact
Sep/12/2022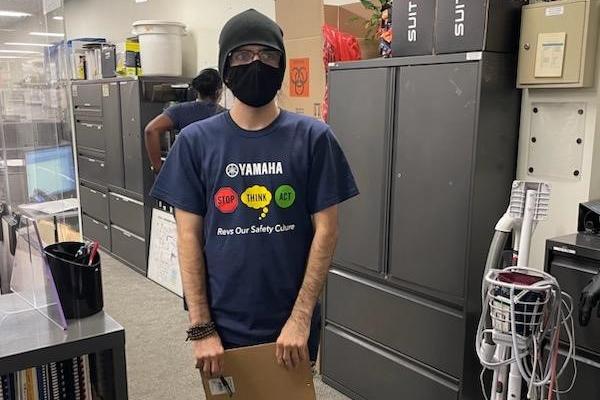 Gabriel Farman ATCV-GC
Yamaha Motor Manufacturing Corporation (YMMC), based in Newnan Georgia, sponsored a recent Environmental, Health and Safety Day to show how important those aspects of the workplace are for every member of its team.
The slogan "Stop, Think, Act Revs Our Safety Culture" was prominently displayed on T-shirts presented to every employee and contractor who works at the facility, as a reminder of the continued focus on preventing workplace injury and identifying hazards ahead of time.
"This day has a twofold purpose," said safety manager Brandon Smith. "It is a thank you to the team for all of their efforts in achieving what we have achieved thus far in environmental, health and safety, and also our opportunity to roll out our plan and explain where our programs and our department are headed in the future."
It is a major effort when considering that some 2,500 people work at the Newnan location.
"We're trying to really empower the voice of our frontline workers to identify safety hazards," said Jason Broshear, division manager of corporate planning and sustainability. "And we're coming up with solutions collectively with frontline workers and management to prevent injuries from occurring."
"Stop, Think, Act" sums up the process nicely, according to Broshear: "Stop if you see a hazard, think about how you can fix it, and act by taking the steps to correct it."
The company works daily in areas such as increasing safety, health and environmental awareness; proactively preventing injuries; employee engagement and management support; prevention of illness; reduction of air emissions; reducing energy and water use; and lowering landfill waste.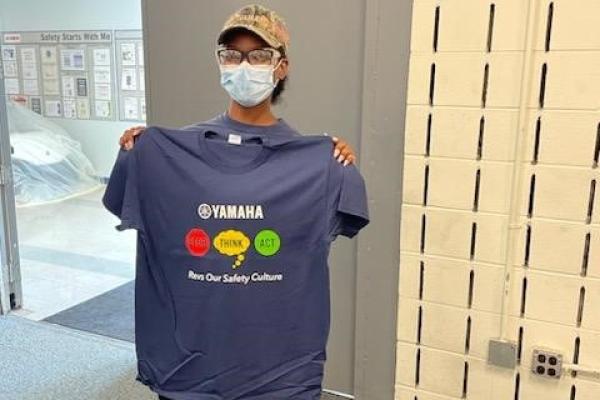 Kayla Wimbish
The Newnan facility's recycling program alone has a sizable ongoing impact in funding local environmental education, community programs, local charities and college scholarships. A prime example of the scope of the program was reflected in how the company gave back to its workers on EHS Day.
For the purchase of 2,700 gift cards to local restaurants as a token of appreciation for the workforce, the company used SCRIP from nearby Huddleston Elementary School in Peachtree City. That gave the school a fundraising windfall of $5,000. It was a creative way to support a local charitable organization – Huddleston's PTO – while doing something special for the YMMC team.
"All the gifts were bought with proceeds from our recycling efforts," said Broshear. "The program funded the gift cards and T-shirts and that is due in large part to our employees putting forth the effort to recycle cardboard, metal, plastics, etc."
The focus on environmental, health and safety is not a one-day-a-year activity. It is part of a continual commitment by company leaders to partner with employees at every level to make it happen.
As Smith put it: "We care about your health, and we care about the community in which you operate."
Yamaha Motor Manufacturing Corporation of America designs and assembles WaveRunners, ATVs, Side by Sides, and Golf Cars at the Newnan plant. One of Coweta County's largest private employers, Yamaha is currently expanding the team, hiring another 100 contract employees. Most jobs with Yamaha start Contract at $18 per hour and are eligible to be full hires in 30 days. Details are at yamahajobs.com.